MANAGEMENT AND BOARD OF EN10ERGY LTD.
The Directors and Management Committee members are volunteers, and receive no remuneration from en10ergy. Rule 23.2 of en10ergy Rules relates to conflicts of interest.
Chair: Dermot Barnes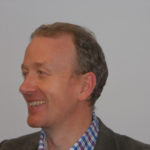 Dermot was a founding member of MHSG and played a central role in the team which made the applications to the GLA which allowed en10ergy to install their first 2 solar roofs on the Muswell Hill M&S and Methodist Church. He also set up the Low Carbon Buying Group which allowed local residents to buy energy saving solutions at reduced prices and is always happy to share his passion for all things Green.  Dermot runs Ecodomus which supplies and installs windows insulation and renewable energy systems, helping its customers on the road to a more sustainable life.
Vice-chair: Sydney Charles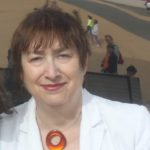 Sydney is active in groups around Muswell Hill and Highgate on projects that combat Climate Change and Air Pollution. She holds an MBA and her background is in business strategy and commercial purchasing. She worked with Power Up North London recently on their project to install solar panels on the roof of St Anne's church in Highgate. Sydney is a member of Community Energy London and the London Sustainability group for Air Quality and works on initiatives that increase clean electricity, clean travel, clean air.
Vice-chair: Cara Jenkinson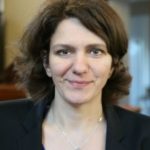 Cara has many years of experience in IT project management, but since 2010 has focused on local sustainability.  She has been Chair of Muswell Hill Sustainability Group since 2012, and has organised many workshops and events relating to home energy efficiency and renewables.  She is currently undertaking an MSc in Economics and Policy of Energy and the Environment at UCL.  Cara is also a school governor, a magistrate and active in local politics.
Secretary: Pamela Harling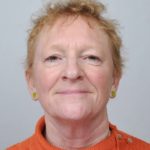 Pamela Harling is a resident of Tottenham and has lived in Haringey for 25 years.She is company secretary of en10ergy Ltd.  With a degree in Natural Sciences, she has worked for a variety of environmental organisations, including the Woodland Trust, the International Institute for Environment and Development and the International Council for Science.  Having become concerned about climate change around 2004, she has been reducing her carbon footprint ever since, and through the Sustainable Haringey network is active in encouraging others to do the same. Community energy and local food growing are particular areas of interest.
Director: Alex King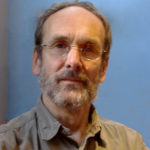 Alex King is a retired archivist. He has had a long involvement in the running of trade union and community organisations, and is currently membership secretary of Muswell Hill Sustainability Group, and treasurer of Alexandra Park Community Website – a local information and discussion forum. He and his partner Annabel also run a (very) small publishing business. He has lived in Wood Green for 25 years.
Director: Dr Alan Morton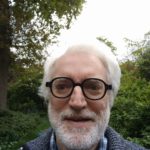 Alan has longstanding interests in energy and climate change. He helped set up both MHSG and en10ergy Limited to encourage local action on these issues. With a Ph.D on the history of nuclear physics, he later worked as curator of energy and modern physics at both the Science Museum, London and Smithsonian, Washington DC.  Currently he lectures at the U3A and researches the history of energy use.
Director: Stewart McIlroy
Stewart is a consultant at Tata Consulting Services.  He has been active in Muswell Hill Sustainability Group for many years, inspiring others with his energy-efficient home and running successful woodstove wisdom evenings.