Share Offer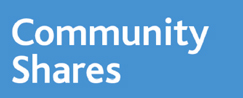 en10ergy installed solar pv panels on the roof of Marks and Spencers on Muswell Hill Broadway in July 2010, and on the roof of the Muswell Hill Methodist Church on Colney Hatch Lane, completed in April 2011.
This summer (2017) we will be launching a new share offer for solar photovoltaic arrays on roofs at Woodside High School, White Hart Lane N22 5QJ. Woodside High School shares a site with the Riverside Special School managed by Haringey and both schools will benefit from learning opportunities about renewable energy as well as having lower electricity bills and demonstrated carbon savings.
The share offer will be for an amount of £95,000 to pay for panels of close to 100 kWp, saving approximately 34 tonnes of carbon per year.  We have just chosen a solar installer, and expect to install the panels in the school summer holidays.  en10ergy will earn revenue by selling electricity to the school, and by receiving Government Feed-In Tariffs.  The school is expected to save around £63,000 over 20 years.
We are aiming to offer an interest rate of 4%, subject to annual en10ergy Board approval.  Capital will be invested for 12 years, though we will return one twelfth of the capital each year to investors (resulting in a higher effective interest rate).  Although the scheme will be underwritten by Government contracted Feed-In Tariffs and a sales contract to the schools at a reduced rate investors will need to consider the risk factors before committing to an investment.
en10ergy will prepare a prospectus for investors with all the details, and the current timeline is:
| | |
| --- | --- |
| Selection of installer | 28/04/17 |
| Launch of Share Offer | From 13/05/17 |
| Close of Share Offer | 28/06/17 |
| Start of installation | 24/07/17 |
| Handover to en10ergy and School | 08/08/17 |
We will be asking for investments between £500-£10,000, and anyone over 16 years old is eligible to apply.
Note that en10ergy is has also worked with the school to obtain a loan to replace high energy lighting with LED lighting, saving apx £9,000 a year. Installation of the new lighting is expected to take place during the Summer holidays 2017.
Please indicate potential interest in investing and we will let people know when the crowdfunding scheme is open. Email us now at info@mhsgroup.org.