Solar Photovoltaic (PV) panels use the sun's energy to generate electricity that can be fed back into the Grid.
We installed solar pv panels on the roof of Marks and Spencers on Muswell Hill Broadway in July 2010. Marks and Spencers head office supported this as part of their Plan A programme. This installation consists of 100 solar panels, capable of a peak output of 45 kiloWatts (kWp).
A display in the front window of the shop shows how much electricity is being generated each day and how much has been generated since the panels were installed.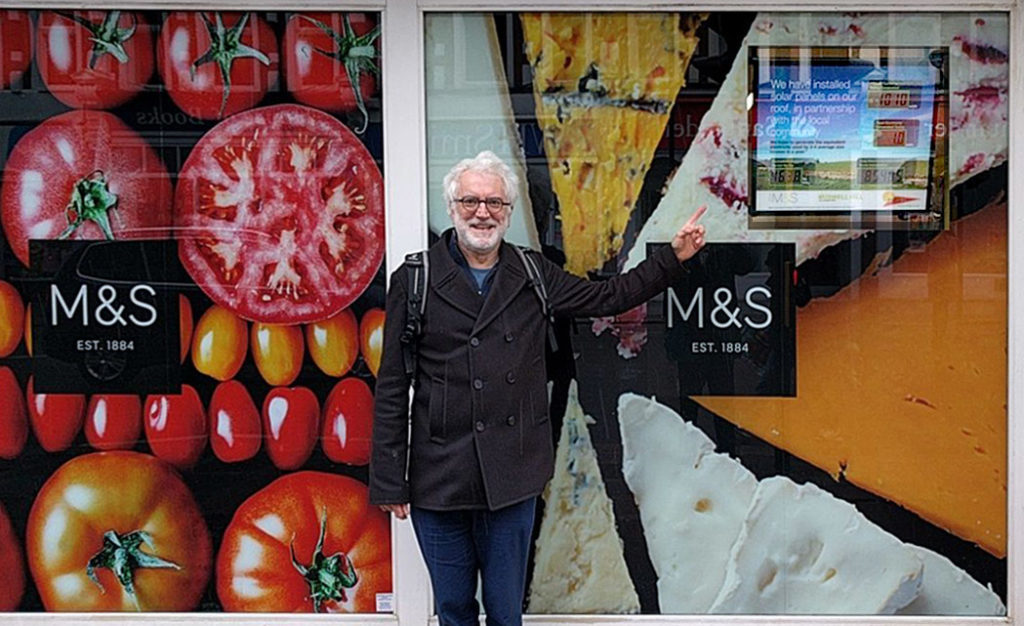 We also installed 36 solar panels on the roof of the Muswell Hill Methodist Church on Pages Lane, generating 20 kWp, and completed in April 2011.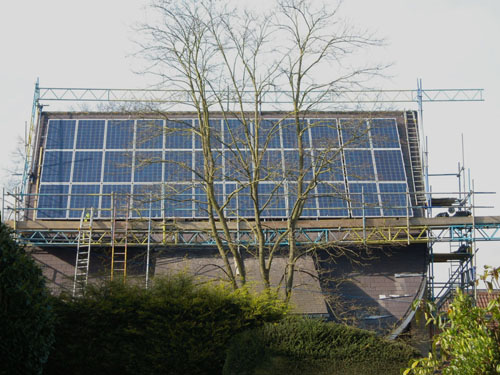 Both projects were funded by the (then) Department of Energy and Climate Change (DECC) through their Low Carbon Communities Challenge – a grant of £165,000 – and Haringey Council also provided £10,000 through a Green Innovation Award. Just under £6,000 was also raised from local residents through a community share offer. These projects generate revenue through the 'feed-in' tariff that the Government pays for micro-generated electricity. M&S also pay en10ergy for the electricity it uses in its bakery.
In November 2017 we installed around 150 solar panels on the roof of Woodside School in Wood Green. We are looking to install a similar-sized system at Fortismere School, Muswell Hill. The schools buy the electricity generated on their roofs from en10ergy at an agreed price below the rate charged by commercial generators, which gives them considerable savings. Because both government grants and the FIT rate have been much reduced since our previous installations, these installations have been funded by an offer of Community Shares, subscribed mainly by local people. We have also received welcome support from the London Community Energy Fund, set up by the Mayor of London.
We're using the revenue from all these projects to fund further carbon emission reduction work in Haringey, in co-operation with Haringey Council.