en10ergy Limited is a social enterprise (a Registered Society under the FCA Mutuals Registration) set up by the Muswell Hill Sustainability Group and is a member of Community Energy London and Community Energy England. We have two main aims:
to promote and invest in local renewable energy
to encourage and facilitate the reduction in carbon emissions and waste by households, businesses and community buildings in the Muswell Hill. Hornsey and Wood Green areas.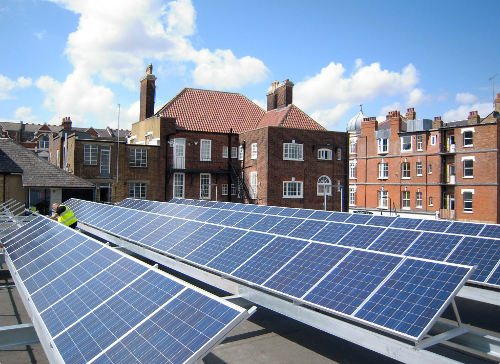 en10ergy is like a trading company in that its members are its shareholders and they are not liable for its debts. On the other hand its activities are not carried on for the benefit of the shareholders, but for the benefit of the community. We have over 100 shareholders, mostly based in the locality.
We generate income through electricity sales and the Feed In Tariff from our solar photovoltaic panels on M & S on Muswell Hill Broadway, the Methodist Church in Pages Lane, Woodside School in Wood Green, and Fortismere School in Muswell Hill.