en10ergy Limited has been awarded a grant of £15,000 from the GLA's London Community Energy Fund to examine the feasibility of two projects for Muswell HIll: a combined solar energy and rainwater harvesting installation in the car park behind Marks & Spencer's Muswell Hill shop, and a solar powered battery-charging, water-refill and information point in Saint James's Square (near Planet Organic).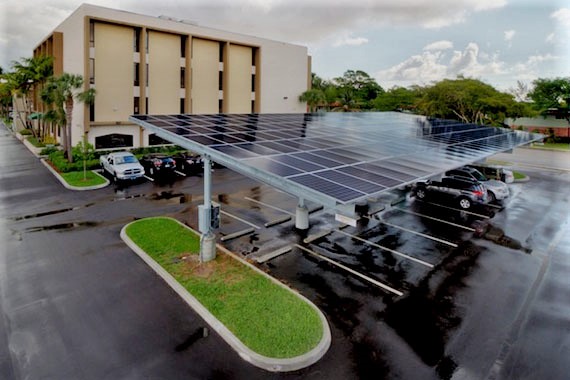 In the car park, the idea would be a series of canopies above the parking places to carry solar panels, as well as collecting rainwater for distribution to local uses. This kind of installation is quite common in Europe, and can provide useful shading or shelter for the spaces beneath. The idea in this case is to combine solar electricity generation, having a capacity of 50-100 kiloWatts, with a system for collecting rainwater off the canopies, from the roof of Marks & Spencer (where en10ergy already has solar panels) and from the car park surface.
The Saint James's Square charging and refill point would take the form of a public bench with a large digital display for climate and energy information, with outlets for water and electric power. The purpose of the bench is both to be a public amenity, and to encourage interest in climate matters and what is being done about them locally (much of it hidden on rooftops). There are already a number of benches of this type around London—though not with this message-spreading function!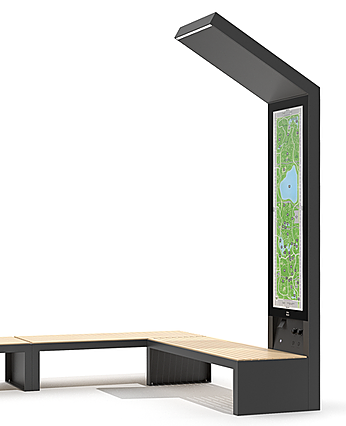 Our grant money is intended to cover not only the quite complicated technical issues required for a combined electricity generation and rain collection system, but also the legal and commercial issues involved. Apart from the practical usefulness of the project, it will continue our development of an approach to relatively small-scale, independent energy generation which can cope with the absence of any meaningful government support for this kind of social enterprise after the abolition of the Feed-in-Tariff.
A number of partners will be involved in the project, as owners of assets involved, customers for electricity and water, local planners and regulators, and contributors to the technical development and funding. Amongst them are Marks & Spencer, Haringey Council, University College London and Thames Water (for the rain-harvesting scheme).
Once proposals have been defined we can put them to a public consultation with local residents and users of the car park and St James's Square. If the scheme is approved by the various stakeholders involved, and we can proceed to construction, then there will be a public offer of community shares, as for our recent projects at Woodside and Fortismere schools, probably in June this year.