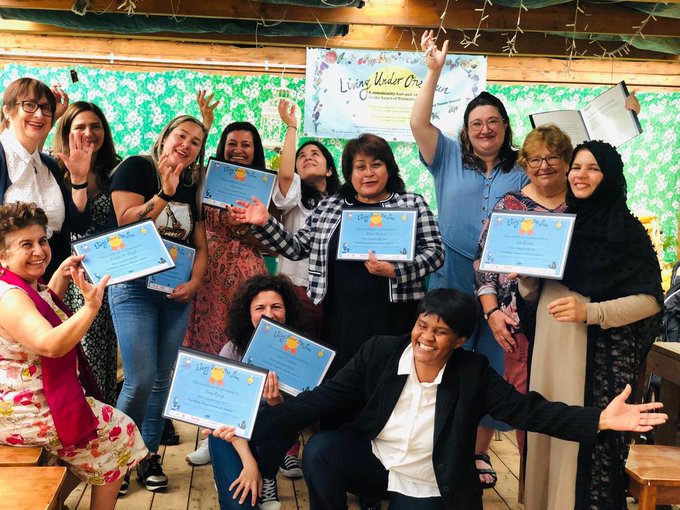 The energy transition leading to a sustainable low-carbon future is as much about use and supply of energy as about generation. En10ergy has recently been part of an exciting project to train energy champions in Tottenham.
With energy bills going up, affordable warmth is a growing issue for many people in Haringey. En10ergy has been proud to work with Living Under One Sun, an inspirational charity that has been working in Tottenham for sixteen years.
The project, called Fuelling Empowerment, provided 15 hours of training to 7 Tottenham residents, from a variety of heritages – Colombia, Pakistan, Tanzania, and Bulgaria. Six sessions were delivered online and in person, covering energy awareness including understanding energy bills, energy provider switching, energy efficiency and services available in Haringey for people struggling to pay their bills.
The training was delivered by Alex Hartley from South East London Community Energy, and en10ergy recruited a fantastic project co-ordinator, Laura Romero, who recruited the energy champions and supported them during the training.
As part of the programme, each of the energy champions have gone on to advise 3 further households on energy.
On Saturday 21st August, Haringey councillor Zena Brabazon gave out AQA certificates to participants in a ceremony held at Living Under One Sun at Tottenham Hale on 21st August.
The project was funded by the GLA via Community Energy London, with a contribution from en10ergy and a generous donation from Dave Cohen, a Haringey resident.
The training award ceremony with Cllr Zena Brabazon, Living Under One Sun hub, Tottenham